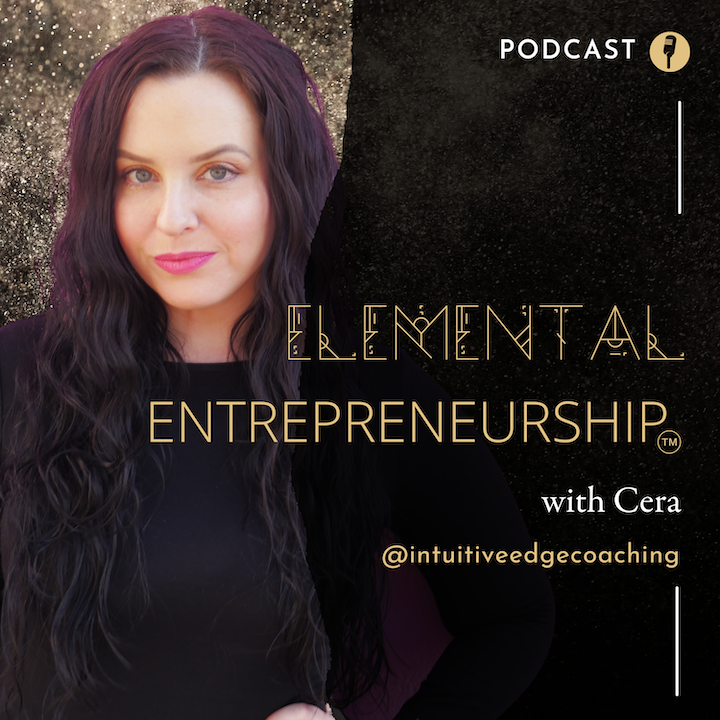 In The Elemental Entrepreneurship Podcast we will explore the Earth, Air, Fire, Water, and Spirit elements of business, and life. As you begin to understand each element, you will become an alchemist - able to powerfully blend the elements to transmute, transform, and create mysteriously potent outcomes with ease. As we navigate the unique challenges - and joys - that come with being a creative entrepreneur or professional artist, The Elemental Entrepreneurship framework provides a guide to help you understand yourself, cultivate balance, and alchemize your business for magical results.
Episodes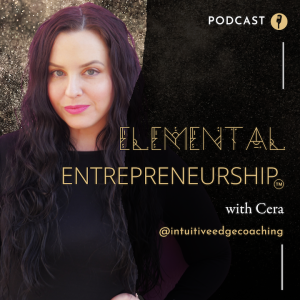 Sunday Sep 03, 2023
Sunday Sep 03, 2023
Think about a time you tried to form a new habit. Or decided you wanted to change how you think or feel about something deeply engrained, like trust, or money.
Was it easy? Did you "backslide"?

Now, imagine changing dozens of habits and beliefs….all day, every day…for MONTHS….and you're starting to get the picture of why building a creative small business is hard AF!

Learning about business is cool…but you still have to IMPLEMENT what you're learning, consistently, over time, while dealing with life and emotions and family and late stage capitalism and climate change and *gestures at everything*

Starting a business isn't just taking a series of actions, it's CHANGE work, on a profound level.

And there's an art and a science of habit change (and neuroplasticity, thought change, emotional change, nervous system change.

So if you're just taking courses on basic business skills but no matter what you learn you keep "ghosting" your business, or it's just "not working" - it's probably the deep change work that's missing.

And the community support required to stick with change when you're not seeing results.

This is BIG stuff. And it takes TIME.

A lot more time then you usually get in your average business course or coaching package.

That's why The Elemental Entrepreneurship Coven is structured the way it is - so that you can *afford* to STAY and get support through each new layer of change between here and the life you WANT.
Take advantage of our Labor Day Sale & join us now (codes valid through September 6th, 2023):
https://www.intuitiveedgecoaching.com/covenlaborday