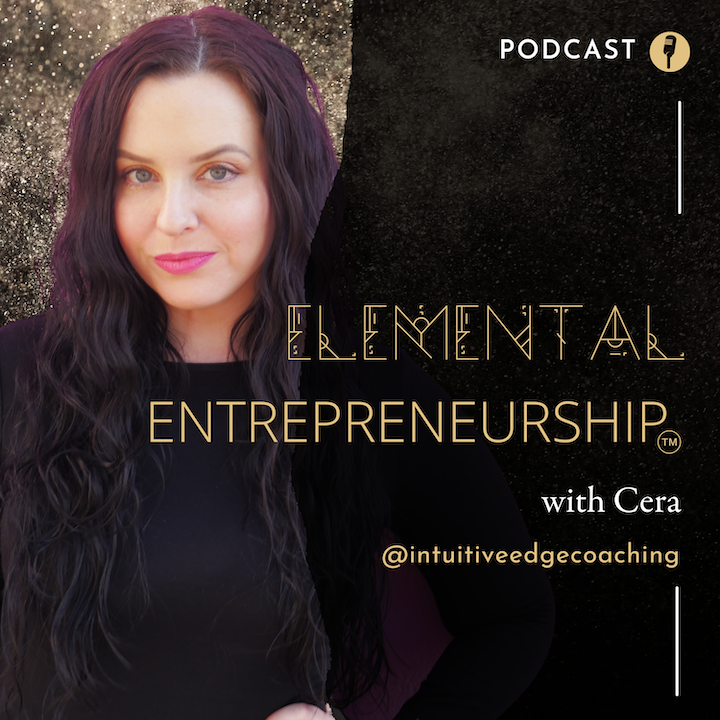 In The Elemental Entrepreneurship Podcast we will explore the Earth, Air, Fire, Water, and Spirit elements of business, and life. As you begin to understand each element, you will become an alchemist - able to powerfully blend the elements to transmute, transform, and create mysteriously potent outcomes with ease. As we navigate the unique challenges - and joys - that come with being a creative entrepreneur or professional artist, The Elemental Entrepreneurship framework provides a guide to help you understand yourself, cultivate balance, and alchemize your business for magical results.
Episodes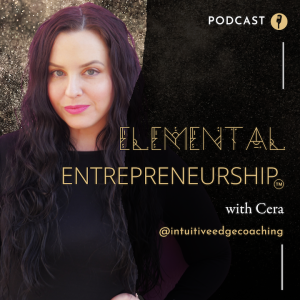 Thursday Dec 01, 2022
Thursday Dec 01, 2022
If you are having Black-Friday-launch-come-down disappointment, take a listen to this!
You can have the perfect plan, the right offer, the right price, targeting the right people, great copy, a gorgeous, landing page…
But if you were tired, burned out, just not feeling it while you were launching, you're probably not gonna make any sales.
Take a listen to this, and find out why the energetics matter so much more than the plan.
If you're catching this on 12/1/22, today is THE LAST DAY to get a copy of The 2023 MasterMoon Playbook — A Guided Journal For Magickal Growth. Grab it here: https://www.intuitiveedgecoaching.com/mastermoonbook
It's also the last last day you can get the November Bonuses for Best Year Yet, my yearlong 2023 Coaching & Mentorship package — a 14 month payment plan and 1 month free. If you want the last spot, let's talk about it! Book a call here: https://cerabyer.as.me/checkin
In this talk I also mention the Elemental Entrepreneurship Coven, my coaching membership for creative & spiritual entrepreneurs. The doors will be opening again on Winter Solstice, and you can join the waitlist here: https://www.intuitiveedgecoaching.com/eecwaitlist